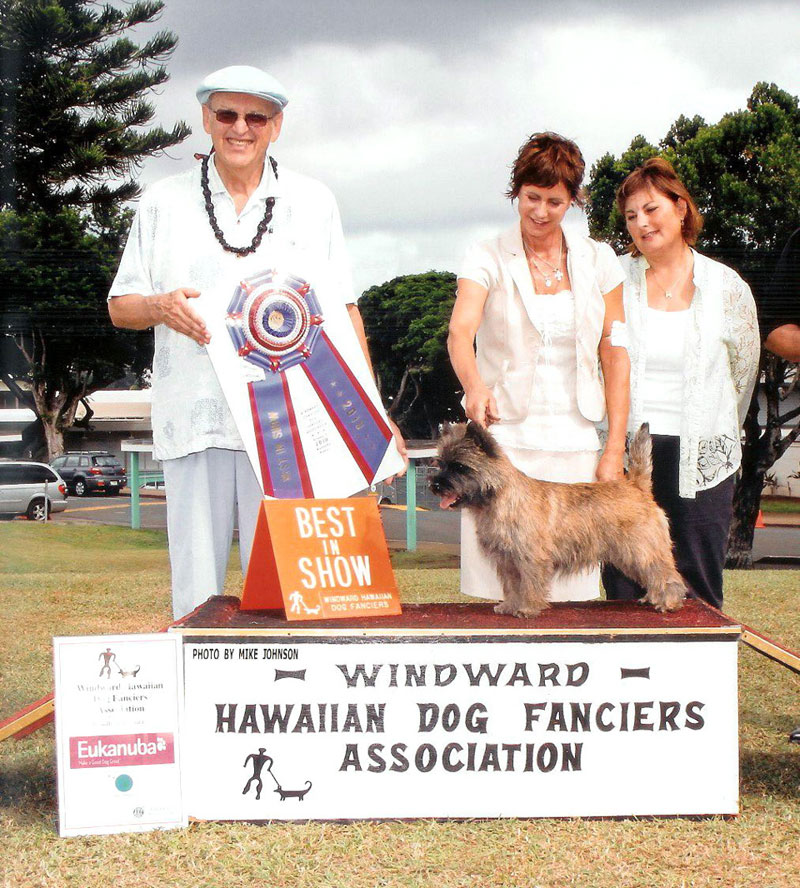 Aloha! Great news from Hawaii where I have been visiting Lisa Dangelmaier & Paul Pikini.
This weekend at Windward Hawaiian Dog Fanciers Association - All Breed shows,
I showed "Cash" Ch Yellowbrickroad Wring of Fire to BEST IN SHOW both saturday and sunday.
Cash is owned by Lisa & Paul and is out of Ch Zalazar Walk The Line & Ch Zalazar Koh-I-Noor.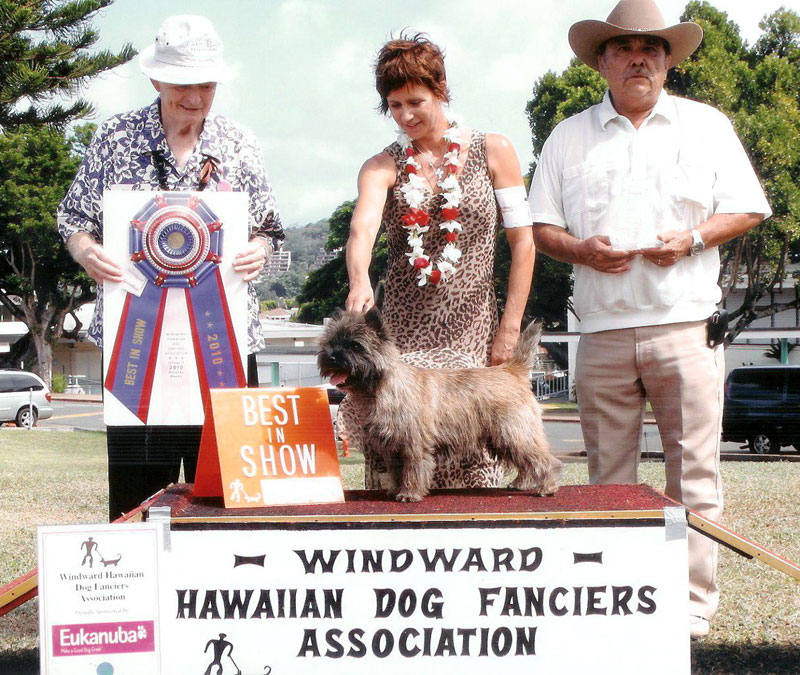 10/2
Windward Hawaiian Dog Fanciers Association
BIS judge Mr. Kenneth Berg
Grp 1 judge Miss Dorothy MacDonald


10/3
Windward Hawaiian Dog Fanciers Association
BIS judge Mr. John T Connolly
Grp 1 judge Dr. Harry Smith