"Welcome To Our Kennels"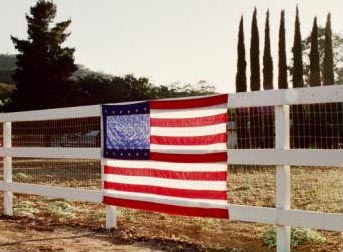 "In memory of the victims of 9-11-01"
"Photo taken by my dear friend Michael Andreasen (Kennel Zalazar)
on his families visit to the U.S. from Denmark on 9-17-01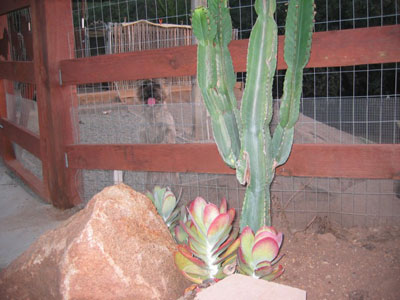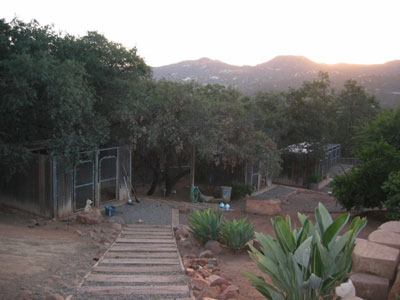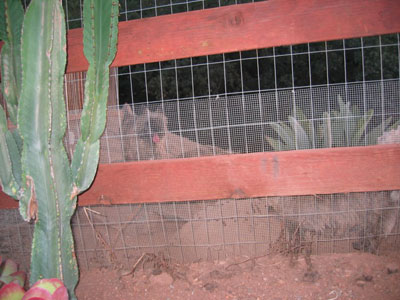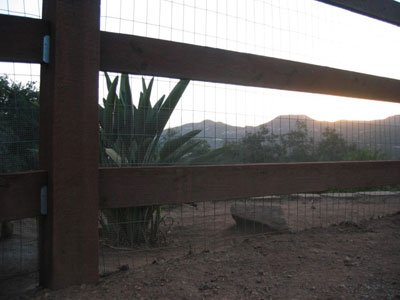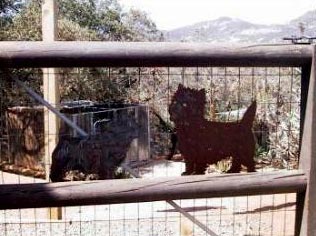 "Come On In"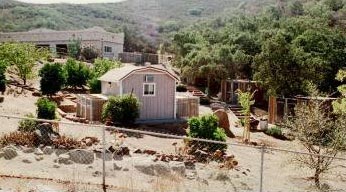 "Our Kennel Yard"

Our kennels are located on 20 beautiful acres in Jamul, just 30 mins outside of San Diego, California.
With all of this room, our dogs get plenty of fresh air and room to run. We have been breeding dogs for 14 years
and through our experience, we have built our facility, with the "Dogs Come First" philosophy.
Having 5 children of our own running around our kennel yard,
our adult dogs and their puppies get plenty of love, handling and socialization.
On our daily morning walks our dogs love to stretch their legs, hunt and play!
Some of our Cairns on their morning outing!

Lolly thinks something might be hiding,

but is not too sure she wants to go looking for it!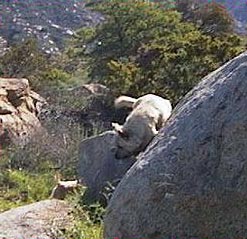 Emma has heard a squirrel and is making a quick 180 off the rock.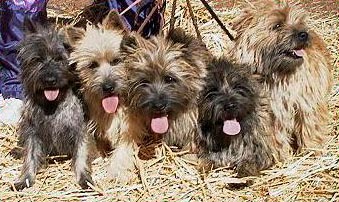 Cairn Terriers as a whole have great temperaments and in our breeding program we plan to help keep it that way!
We breed only dogs with good temperament, dogs that are very trainable, with sound structure and conformation.
Our dogs are bred from both American and Danish lines, this keeps our Cairn puppies in line with the standard of the AKC and UKC.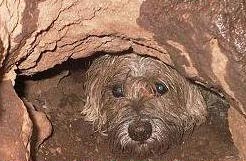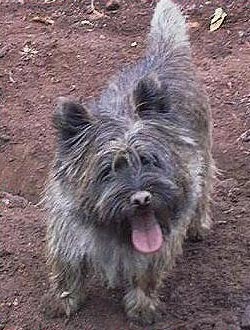 "Toto and Mike having fun in the rain, I think there's a show next week!"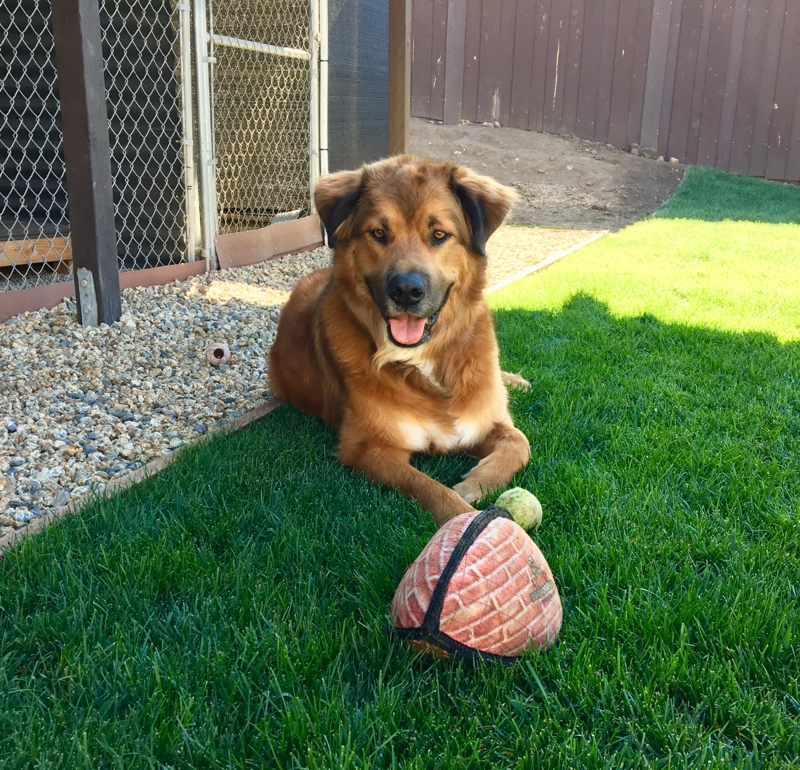 Hank, Our watchdog